Sustainable Foods London is the UK's only dedicated exhibition that truly supports, informs and inspires retailers with a vast array of sustainable products to help them to overcome challenges and ultimately become more responsible sellers of Food & Drink.
The 3rd edition of Sustainable Foods exhibition is now four times bigger, and takes place on 24 – 25 January 2024 at the Islington Business Design Centre. If you want to learn more about sustainable F&D then make sure you get your free ticket the show.
Watch Sustainable Foods London 2022 Highlights
Main Stage Agenda Highlights
Assessing retail buyer demand for sustainable products in 2022 & 2023.
How to differentiate your product through labelling?
Plotting a greener future for retail.
Developing a more resilient & sustainable supply chain.
Developing food products that taste good, are nutritious and don't cost the earth.
Food innovation as a force for good.
Advancing regenerative food systems at scale and scope.
Financing the next generation of sustainable food entrepreneurs.
2022 Speakers
Robin Clark
Senior Director of Global Partnerships
Just Eat
Robin Clark
Senior Director of Global Partnerships
Just Eat
Robin grew up as a retailer, running commercial categories for both M&S and Tesco between 1998 and 2015. He joined Just Eat UK in 2015 to set up their restaurant partner perks programme building value through partnerships beginning with food wholesale, finance, card payments & utilities. Other areas of responsibility followed from sustainability and FMCG to grocery and partner e-commerce.
In 2020 after the merger with Takeaway.com he took on a wider global marketing remit to set up a team running global partnerships including sponsorships, sustainability, grocery strategy, FMCG and branded restaurant marketing. Much more importantly, he lives in North London with his wife and three children and if they haven't exhausted him then the endurance sports usually do.
Sarah Wakefield
Head of Food Transformation
WWF
Sarah Wakefield
Head of Food Transformation
WWF
Sarah is the Head of Food Transformation at WWF. She joined WWF in March 2021 after nearly a decade of experience in food retail, focused on ethics and sustainability. She led the delivery of the Retailers' Commitment to Nature announced at COP and the refresh of the WWF Basket – the ambition to halve the environmental impact of UK baskets by 2030. Her role is to ensure this ambition is met and to lead WWF's engagement with the food industry.
Ivo Mulder
Head-Climate Finance Unit
UNEP
Ivo Mulder
Head-Climate Finance Unit
UNEP
Ivo leads UNEP's Climate Finance Unit (CFU), created in 2019. CFU brings together various initiatives and finance facilities that aim to unlock public and especially private capital towards sustainable land use with positive impacts for the climate, nature and people. Under his supervision, the Climate Finance Unit has built a portfolio of innovative initiatives, such as the AGRI3 Fund, set up by Rabobank, UNEP, Mirova Natural Capital, IDH and FMO as part of a USD 1 billion commitment in loans that focus on financing deforestation-free commodity production.
Other examples include a new Restoration Seed Capital Facility (RSCF) that stimulates private equity investment in forest and landscape restoration, the Tropical Landscapes Finance Facility (which issued an inaugural USD 95m 'landscape bond' in 2018), or the support for novel ventures such as &Green Fund. In addition, Ivo sits on the Steering Committee of a number of projects such as the GEF Good Growth Partnership, GEF The Restoration Initiative and the Natural Capital Finance Alliance. Over the past decade, Ivo initiated and led a number of projects that develop business cases for the private and finance sector to tackle environmental challenges.
He co-founded and directed the Natural Capital Finance Alliance (NCFA). Signed by more than 40 CEOs, this initiative aims to make the link between ecosystem degradation and the financial impact this can have on banks, investors and the broader financial system. The Dutch Central Bank recently found that 36% of Dutch financial assets are at risk of ecosystem decline using NCFA's ENCORE data. The initiative has developed various other innovative tools for the finance industry to address deforestation risks related to soft commodities, integrating water risk in the valuation of corporate bonds and stocks, as well as environmental risk integration in sovereign credit analysis (ERISC).
Ivo also co-initiated the REDD+ work at UNEP Finance Initiative (UNEP FI) in 2011 to scale up private sector engagement and over the past years has led the private sector & finance work for the UN-REDD Programme, including building the economic case for governments in various countries to preserve natural capital by reducing deforestation. Ivo Mulder has over fifteen years of professional experience working for UNEP, private consulting firms and with non-governmental organisations. He has published more than fifty reports, blogs and articles and sits on the Steering Group of a number of initiatives. Ivo is a fellow of the Royal Society of Arts (RSA) and a member of the Dutch Association of Sustainable Investors (VBDO). During his free time, he pursues a variety of outdoor sports such as triathlon, diving, alpine skiing and mountain hiking. Educational background Ivo holds a Bachelor and Master of Science degree in Environmental Sciences from Wageningen University, the Netherlands, with a focus on environmental economics.
2022 Speakers
Anna Turrell
Head of Environment
Tesco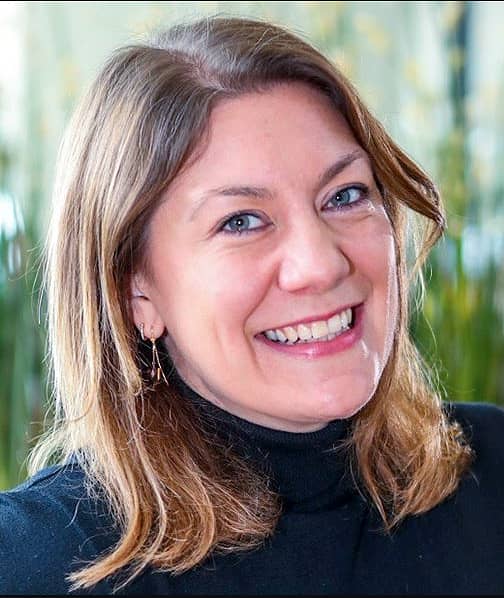 Anna Turrell
Head of Environment
Tesco
Anna is Head of Environment for Tesco Plc. At Tesco, Anna is responsible for the Group's global climate change, sustainable agriculture, sustainable diets, marine and forest sustainability agendas. Anna is also responsible for Tesco's flagship partnership with WWF. The cornerstone of the partnership focuses around the publication of the Sustainable Basket Metric. Through the Sustainable Basket Metric Tesco and WWF aim to halve the environmental impact of the average UK shopper's basket and invite wider industry and civil society partners to join in to achieve this shared ambition.
Prior to joining Tesco, Anna was Head of Sustainability for Nestlé UK & Ireland, where she led the development and roll out of an integrated sustainability strategy across the multi-category business. Before moving in-house, Anna spent 10 years in sustainability consultancy in Europe and Asia.
2022 SPONSORS AND SUPPORTERS
Latest News
Simsanté
18 June, 2022
Simsante, launched In November 2020 and it has changed the way we eat chocolate forever.
Nestle, Unilever, Pepsico, Triodos, Planet Organic and The UNEP to speak at Sustainable Foods London
18 June, 2022
The debate at Sustainable Foods London is gaining ground as major brands sign up to speak.
Testimonials
"There is such a buzz in the room today"
Dr Emma Keller, Nestle