Sustainable Foods London is the UK's only dedicated exhibition that truly supports, informs and inspires retailers with a vast array of sustainable products to help them to overcome challenges and ultimately become more responsible sellers of Food & Drink.
The 3rd edition of Sustainable Foods exhibition is now four times bigger, and takes place on 31st May – 1st June 2023 at the Islington Business Design Centre. If you want to learn more about sustainable F&D then make sure you get your free ticket the show.
Watch Sustainable Foods London 2022 Highlights
Main Stage Agenda Highlights
Assessing retail buyer demand for sustainable products in 2022 & 2023.
How to differentiate your product through labelling?
Plotting a greener future for retail.
Developing a more resilient & sustainable supply chain.
Developing food products that taste good, are nutritious and don't cost the earth.
Food innovation as a force for good.
Advancing regenerative food systems at scale and scope.
Financing the next generation of sustainable food entrepreneurs.
2022 Speakers
Dorothy Shaver
Global Food Sustainability Director
Unilever
Dorothy Shaver
Global Food Sustainability Director
Unilever
Dorothy Shaver is a Registered Dietitian focusing on food system transformation with unique experience in and passion for driving behaviour change for positive health and environmental outcomes. Over the past seventeen years she has worked across media, retail, health care, marketing, AI, and the fitness industry championing food choices to enable personal and planetary health. Dorothy's current role is Global Sustainability Marketing Lead for Unilever's largest food brand Knorr, in addition to a founding board member of The Food for Climate League and Senior Nutrition and Wellbeing Advisor for syd (iamYiam). She led the creation of Future 50 Foods report and Cookbook, which has collectively driven close to six billion earned media impressions in more than 95 countries as part of more than 700 million media pieces. It is a collaborative thought leadership piece in which food system issues are outlined with 50 exemplary foods identified that increase the nutrient value and decrease the environmental impact of meals. It is at the core of the Knorr brand innovation and communication strategy. Most recently, Dorothy played a major role in shaping and activating Unilever's Regenerative Agriculture Principles. She has been a long-term sustainable nutrition food spokesperson having spoken at global conferences and events including Cannes Lions Festival of Creativity, quoted in media including TIME magazine, and featured in radio shows including NPR. In addition to this, Dorothy is a guest blogger, podcast speaker, expert contributor and food writer spreading her positive passion and drive to get the masses to fall in love with food that is good for people and the planet. Dorothy received her undergraduate degree from Framingham State University and her master's degree in Public Health Education from Virginia Polytechnic Institute and State University. Dorothy currently lives in a canal house in Amsterdam, the Netherlands. When you meet her, she'll inspire you to join her in being a Varietarian moving toward the 'Most delicious revolution that ever was' for the benefit of people and the planet.
Lauren Smith
Marketing Manager
Levercliff Associates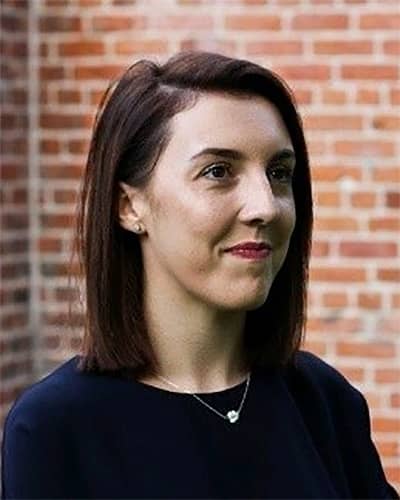 Lauren Smith
Marketing Manager
Levercliff Associates
Lauren joined Levercliff in 2017 is heavily involved with Levercliff's delivery of the Welsh Government Drinks and Sustainability Clusters. In her work with the Sustainability Cluster, Lauren has conducted research on the key UK grocery retailers and their sustainability programmes, which has been presented back to Welsh suppliers, allowing them to get closer to the expectations and requirements of their trade customers.
Additionally, Lauren works closely with the Levercliff Consumer Insights team during their numerous pieces of research on the UK consumer and their attitudes and behaviours towards sustainability. Lauren is also very familiar with B-Corp and undertook training to become a B-Leader in May 2021. The knowledge and skills developed during this training has enabled Lauren to better support Welsh suppliers in the Cluster on their journey towards B-Corp certification.
Matthew Isaacs
Co-Founder
My Emissions
Matthew Isaacs
Co-Founder
My Emissions
Matthew is the co-founder of My Emissions, and passionate about reducing the carbon footprint of our food. His focus is on making food carbon labelling quick and accessible to all food companies, inspiring people to make more sustainable choices.
2022 Speakers
Anna Turrell
Head of Environment
Tesco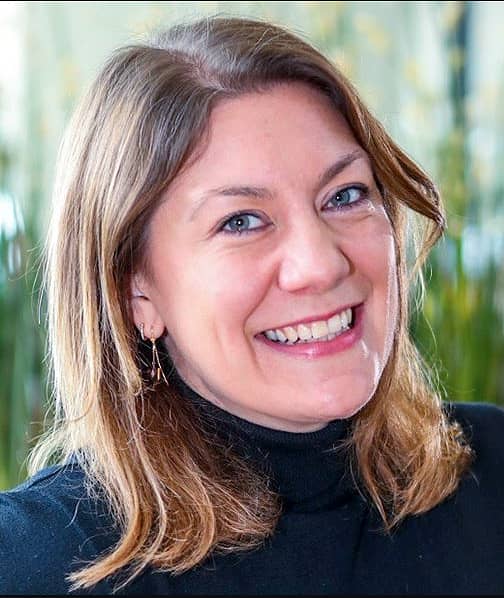 Anna Turrell
Head of Environment
Tesco
Anna is Head of Environment for Tesco Plc. At Tesco, Anna is responsible for the Group's global climate change, sustainable agriculture, sustainable diets, marine and forest sustainability agendas. Anna is also responsible for Tesco's flagship partnership with WWF. The cornerstone of the partnership focuses around the publication of the Sustainable Basket Metric. Through the Sustainable Basket Metric Tesco and WWF aim to halve the environmental impact of the average UK shopper's basket and invite wider industry and civil society partners to join in to achieve this shared ambition.
Prior to joining Tesco, Anna was Head of Sustainability for Nestlé UK & Ireland, where she led the development and roll out of an integrated sustainability strategy across the multi-category business. Before moving in-house, Anna spent 10 years in sustainability consultancy in Europe and Asia.
2022 SPONSORS AND SUPPORTERS
Latest News
Simsanté
18 June, 2022
Simsante, launched In November 2020 and it has changed the way we eat chocolate forever.
Nestle, Unilever, Pepsico, Triodos, Planet Organic and The UNEP to speak at Sustainable Foods London
18 June, 2022
The debate at Sustainable Foods London is gaining ground as major brands sign up to speak.
Testimonials
"There is such a buzz in the room today"
Dr Emma Keller, Nestle