Is Algae Going to Change the World of Plastics?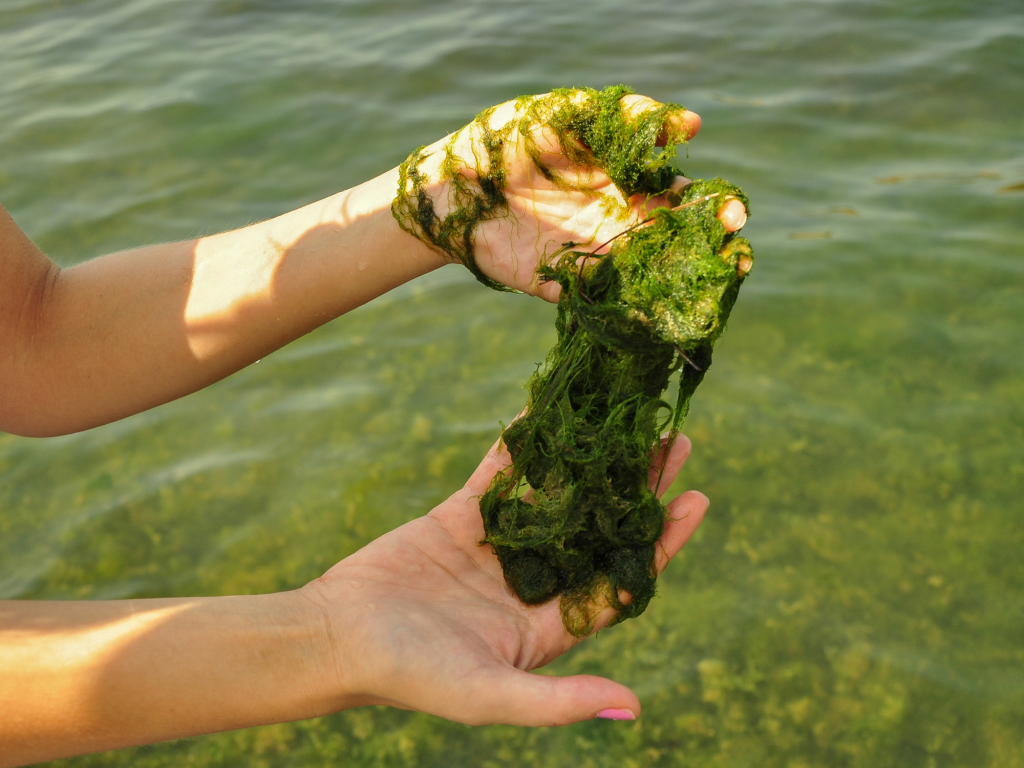 Today the world is producing almost 400 million tonnes of plastic waste per year. Our planet is choking on plastic as we have become addicted to single-use plastic. One million plastic bottles are purchased globally every minute. Approximately 5 trillion plastic bags are purchased ever year. Half of all plastic produced is designed for single-use purposes and then disregarded. Over 85% of single-use plastics ends up in landfills.  Plastics of all shapes and sizes in now the norm within our natural environment. They are key component of climate change and of the geological era driven by fossil fuels. Greenhouse gases associated with the production and disposal of fossil fuel-based plastics will hit 20% of the global carbon budget by 2040. Single use plastic is everywhere, a global phenomenon. How are we going to change the world of plastics?
Why is Plastic Such a Problem?
In March 2022, almost 200 countries negotiated towards a legally binding UN treaty to cut plastic. Major conglomerates including Coca-Cola, Nestlé and Unilever have supported the UN measures. Technologies are on hand and in development to meet our global goals on reducing single-use plastic, driven by petrochemicals. There are bio-based alternatives to many synthetic plastics that are circular in nature, more robust and offer a lower carbon footprint. There is much to be optimistic about, despite the current projections of plastic waste.
Despite rapid innovation in plastic, flexible packaging remains the thorn of sustainability targets, particularly within the corporate world. Flexible packaging are the thin plastic layers found in cling-film, bin bags, wrapping and other single-use applications. The Ellen MacArthur Foundation has focused an entire programme on such packaging. Several factors are of concern to achieving sustainability targets within packaging. First, fossil fuel flexible plastics are extremely challenging to recycle. Efforts to recycle offer a loss in size and quality. Second, hard-to-recycle flexibles are in every consumer industry. Only 'easy wins', such as over-packaged fruit, has seen a withdrawal of flexible packaging. Immediately 5-10% of the flexible market could be eliminated according to The Ellen MacArthur Foundation.
Nevertheless, there are certain foods and products where it is extremely difficult to remove flexible packaging. The materials used offer a strong anti-bacterial and water-repellent barrier, supporting hygiene and safety standards. These challenges and functionalities associated with flexible packaging make eliminating its use highly complex. Switching to compostable biomaterials of synthetic flexibles offer their own challenges. What solutions are afoot?
How to Solve the Packaging Crisis?
Edible bio-flexible packaging has seen significant investment over the past few years, using low-carbon seaweed or algae biomass as their feedstock. A variety of different companies have sprung up, who offer a truly compostable biopolymer to replace flexible plastic packaging. These bio-flexible packaging are compostable at home and can also dissolve safely in an ordinary washing cycle at a recycling facility. Other groups offer water-soluble single use sachets for home and personal care applications.
These water-soluble, bio-flexible solutions offer a vital part of the global plastic reduction goal, however, they cannot replace all the petrochemical equivalents that remain once unnecessary packaging has been removed. While edible films protect food from oxygenation as medium to low humidity levels, they are not effective at higher temperatures and thus more prone to bacteria. Nanotechnology is currently at the forefront of solving the limitations of bio-flexible packaging. Under such a process nanotechnology retains the unique biodegradable and non-toxic features, whilst enhancing hygiene and safety standards. Bionanopolys is an EU project in the pipeline, which builds bionanocomposite manufacturing plants.
Nanotechnology may be the long-term solution, however, there is growing support for seaweed and algae as a cost-effective solution. Algae products are of such low impact, it can underpin an eco-friendly product chain. Algae represents the fastest-growing organisms powered by sunlight, which can be converted into bioplastic materials, ink, textile fibres and toxin eliminator. Excessive outbreaks of seaweed and microalgae are clogging up waters, damaging ecosystems, and marine life. Innovative companies are popping up, harvesting the microalgae that are toxifying marine life and turning them into detergents, animal feed and replacement for plastics. This innovative system, using harmful microalgae, which is biodegradable, offers a solution to our packaging crisis. Microalgae requires no recycling or upcycling component and can significantly alter our carbon footprint.
Summary
Plastic waste, whether in a river, ocean or on land, can persist in the environment for centuries, severely damaging our climate. The same benefits of plastic, namely their durability and resistance, makes it nearly impossible for nature to decompose it. Most plastic items never fully disappear, rather they simply break down into smaller and smaller pieces, entering the body through absorption and inhalation. Plastic particles can be found in the major human body organs. Its impact on our health is still unknown. The world is taking notice and key stakeholders are taking notice. Investment is flowing into alternatives to plastic, as we aim to ensure a circular non-plastic economy. A lot of positive action has been taken, but more needs to be done to turn off the tap on plastic pollution. New bioflexible solutions and nanotechnologies are in development, offering exciting changes to our packaging needs. Is algae the solution?
Jawad Allawi
Managing Director
jawad.allawi@frontier.events