Nestle, Unilever, Pepsico, Triodos, Planet Organic and The UNEP to speak at Sustainable Foods London
The debate at Sustainable Foods London, the only dedicated sustainable foods event in the UK, is gaining ground as Nestle, Unilever, Pepsico, Triodos, Planet Organic and The UN sign up to speak.
The conference and exhibition will be held on 30-31 March 2022 at Islington Business Design Centre, London, and will be attended by hundreds of food brand leaders, F&D buyers and investors.
Dr. Emma Keller, Head of Sustainability, Nestle UK & I
Emma leads the sustainability agenda across Nestlé UK & Ireland, focusing on delivering the ambitious net zero climate commitment and driving the business to be a force for good.
---
Al Overton, Buying Director, Planet Organic
During his 18 years at the speciality health food chain Planet Organic, he has done every job imaginable and is now Buying Director, managing the company's buying, marketing, brand and e-commerce functions.
---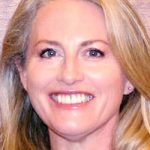 Natasha Schwarzbach, Director Global Procurement Sustainability, PepsiCo
Natasha Schwarzbach is a member of PepsiCo's Global Sustainability Agriculture team and is the strategic global lead for a variety of sustainable commodities including palm oil and cane sugar to help meet PepsiCo's public sustainability and policy commitments.
---
Dorothy Shaver, Global Marketing Sustainability Lead, Knorr (Unilever)
Dorothy is Global Sustainability Marketing Lead for Unilever's largest food brand Knorr, in addition to a founding board member of The Food for Climate League and Senior Nutrition and Wellbeing Advisor for syd (iamYiam).
---
Ivo Mulder, Head-Climate Finance Unit, UNEP
Ivo leads UNEP's Climate Finance Unit (CFU), created in 2019. CFU brings together various initiatives and finance facilities that aim to unlock public and especially private capital towards sustainable land use.
---
Isabelle Laurencin, Fund Manager, Triodos Food Transition Europe Fund
Isabelle Laurencin is the Fund Manager of Triodos Food Transition Europe Fund an evergreen impact Equity Fund providing patient capital to late-stage ventures and mature businesses contributing to the food transition in Europe (45mEUR size).