Simsanté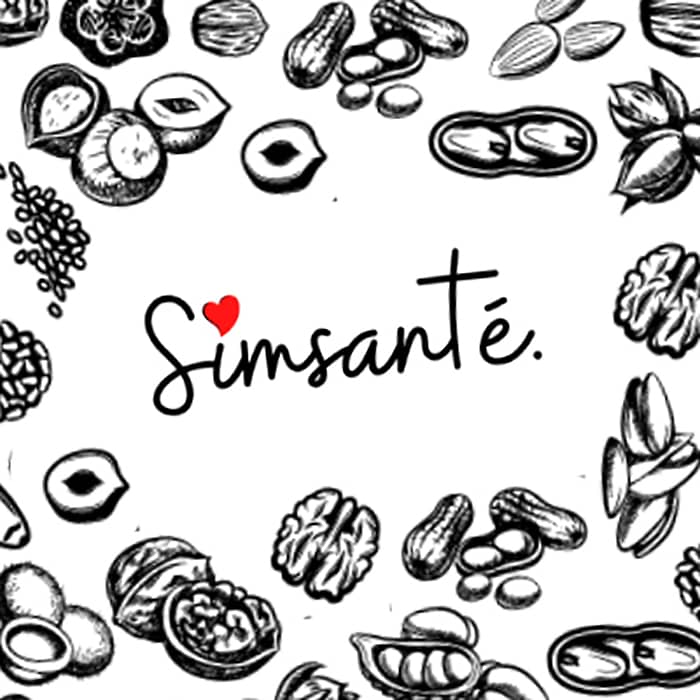 Simsante, launched In November 2020 and it has changed the way we eat chocolate forever. The company's collection of handcrafted, organic and nutrient packed chocolate has more nutritional value than any other dark chocolate brand in the market, as it is infused with ancient grains, natural essential oils, protein rich nuts, gut strengthening spices, seeds packed with omega 3 and dark chocolate rich in flavonoids, and other antioxidants.
Simrin Singh, the founder, is a qualified Nutritionist. Her passion for both nutrition and chocolate, failed to find any guilt-free nutritious chocolate in the market, that was bursting with flavour and delectable at the same time. The options were either sugar free, using artificial sweeteners or simply plain dark chocolate, both not appetising. Drawing on her Indian heritage and knowledge of the unique alchemy of spices, her ayurvedic know-how, and her love of the cocoa bean, she has masterfully combined the best tasting organic chocolate, full of flavour, using only natural, plant-based ingredients, rich in protein and antioxidants, bursting with goodness and sweetness only from natural ingredients and no refined sugars.
Simrin says: "Over the years, we have always been conditioned to believe that chocolate is a treat, a guilty pleasure. I wanted to change that misconception by using natural sweeteners, spices and other plant based ingredients to make 'Super Chocolate', pure, natural, guilt free indulgence. " Simrin Singh was born and brought up in India. She has a strong connection with her roots. The holistic effects of nourishing wholesome ingredients in our diet, has been a part of her upbringing in India. Simrin studied functional medicine and is passionate about the power of nourishing and aligning our mental, physical and spiritual world.