Sustainable Foods London is the UK's only dedicated exhibition that truly supports, informs and inspires retailers with a vast array of sustainable products to help them to overcome challenges and ultimately become more responsible sellers of Food & Drink.
The 3rd edition of Sustainable Foods exhibition is now four times bigger, and takes place on 31st May – 1st June 2023 at the Islington Business Design Centre. If you want to learn more about sustainable F&D then make sure you get your free ticket the show.
Watch Sustainable Foods London 2022 Highlights
Main Stage Agenda Highlights
Assessing retail buyer demand for sustainable products in 2022 & 2023.
How to differentiate your product through labelling?
Plotting a greener future for retail.
Developing a more resilient & sustainable supply chain.
Developing food products that taste good, are nutritious and don't cost the earth.
Food innovation as a force for good.
Advancing regenerative food systems at scale and scope.
Financing the next generation of sustainable food entrepreneurs.
2022 Speakers
Jamie Burrows
Founder & CEO
Vertical Future
Jamie Burrows
Founder & CEO
Vertical Future
Jamie Burrows is the Founder & CEO of Vertical Future, a leading vertical farming technology and research company, designing and providing hardware and software solutions to vertical farms on a global scale. Jamie has over 15 years of experience and prior to setting up Vertical Future, he worked in Life Sciences at EY, Deloitte, and the UK Department of Health. His experiences in health system improvement translated over to Vertical Future, with the company's goal being population health improvement through proving better infrastructure for food and pharma.
Jamie is also a graduate of the prestigious Leadership Enrichment and Development (LEAD) programme at the U.S. Air Force Academy and holds an Honorary Bachelor's degree in Business Economics from Buckingham University and a Masters in Energy, Trade, and Finance from Cass Business School, London.
Mattie Yeta
Head of Sustainability
Defra IT
Mattie Yeta
Head of Sustainability
Defra IT
Mattie Yeta is the Head of Sustainability for Defra IT and a PhD researcher specialising in corporate sustainability and green economics and national recovery. She chairs the Defra e-Sustainability Alliance, a network of 300 private sector organisations working with the United Nations and other stakeholders. She led the creation of the Cabinet Office One Government Cloud Strategy Sustainability Workstream, the UK Government's sustainable technology report 2017 and the Sustainability industry guide to help businesses achieve sustainable outcomes.
Her work is driven by a passion for building a better world through business, partnerships and innovation. Committed to achieving the best possible outcomes for organisations, Mattie received the "industry sustainability leader of the year" award, the Civil Service award as "highly commended", Defra's corporate services award for "leading through change," and was a nominee for "the most influential women in UK tech."
Mattie has substantial experience and expertise in sustainable development at both the strategic and delivery levels across the public and private sector and has led substantive change in the Sustainable Development arena. Through her career she has obtained significant experience in stakeholder engagement, including at senior executive levels, strategy development, influencing and drafting industry policy, project and programme management, people management and development experience combined with strong coaching and motivational capabilities.
Natasha Schwarzbach
Director Global Procurement Sustainability
PepsiCo
Natasha Schwarzbach
Director Global Procurement Sustainability
PepsiCo
Natasha Schwarzbach is a member of PepsiCo's Global Sustainability Agriculture team and is the strategic global lead for a variety of sustainable commodities including palm oil and cane sugar to help meet PepsiCo's public sustainability and policy commitments.
Natasha has a breadth of experience and a passion for addressing sustainability issues with a focus on delivering successful programs that drive measurable environmental, economic and social impacts through effective engagement and strong collaboration. She is Co-Chair of the RSPO's Shared Responsibility Working Group and initiated the development of the NDPE Implementation Reporting Framework, the Palm Oil Collaboration Group and developed a number of landscape programs within Indonesia and Mexico that supports conservation and smallholders within palm and cane sugar.
Natasha is on the Bonsucro Member Council, Chairs the Buyers Group and is actively involved in the Interlaken Steering Group and the Consumer Goods Forum – Deforestation Coalition of Action.
2022 Speakers
Anna Turrell
Head of Environment
Tesco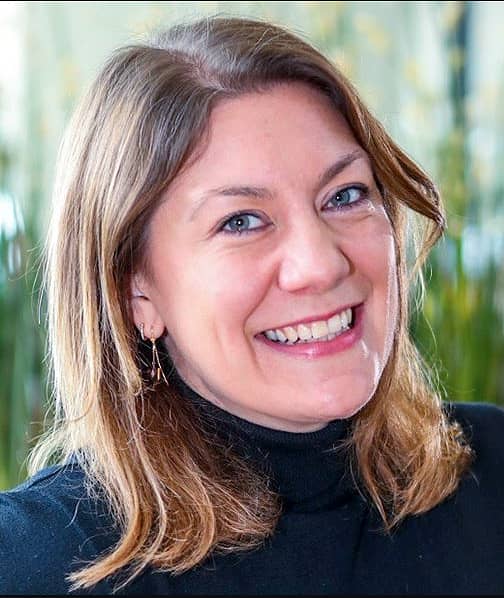 Anna Turrell
Head of Environment
Tesco
Anna is Head of Environment for Tesco Plc. At Tesco, Anna is responsible for the Group's global climate change, sustainable agriculture, sustainable diets, marine and forest sustainability agendas. Anna is also responsible for Tesco's flagship partnership with WWF. The cornerstone of the partnership focuses around the publication of the Sustainable Basket Metric. Through the Sustainable Basket Metric Tesco and WWF aim to halve the environmental impact of the average UK shopper's basket and invite wider industry and civil society partners to join in to achieve this shared ambition.
Prior to joining Tesco, Anna was Head of Sustainability for Nestlé UK & Ireland, where she led the development and roll out of an integrated sustainability strategy across the multi-category business. Before moving in-house, Anna spent 10 years in sustainability consultancy in Europe and Asia.
2022 SPONSORS AND SUPPORTERS
Latest News
Simsanté
18 June, 2022
Simsante, launched In November 2020 and it has changed the way we eat chocolate forever.
Nestle, Unilever, Pepsico, Triodos, Planet Organic and The UNEP to speak at Sustainable Foods London
18 June, 2022
The debate at Sustainable Foods London is gaining ground as major brands sign up to speak.
Testimonials
"There is such a buzz in the room today"
Dr Emma Keller, Nestle